PRESS RELEASE
Belsize Park girls school holds food fayre attracting over 500 people
Independent food businesses sell products to pupils and their families
First school-wide event to be held at the school since March 2020
All profits donated to The Felix Project
Belsize Park, London, Monday 11th October 2021: – Sarum Hall School, an independent prep school for girls in London's Belsize Park held a 'Food Fayre' for students and their families last Friday.
The event attracted food businesses to sell their wares in the playground which resembled a mini farmers market for the afternoon.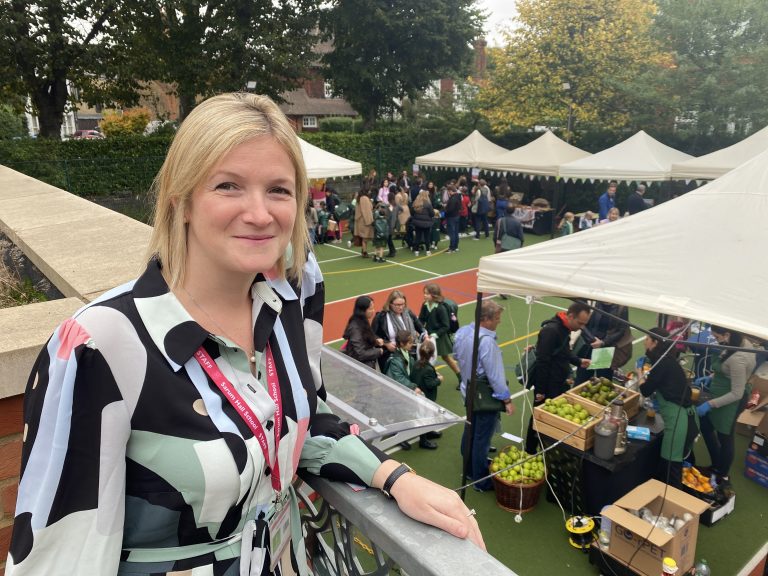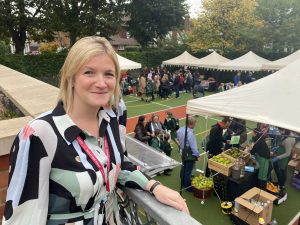 Businesses included Didi's Juice Bar which can usually be found at Belsize Budgens and The Persian Kitchen which sells delicious British-Persian products. There were also 2 businesses which have recently won coveted Nourish Awards: The Good Grain which sells pots of soaked oats, and Makeahullabaloo which makes children's snack bars with 50% less sugar and contain no artificial flavourings or sweeteners.
At the school's own stand were jams and chutneys made using ingredients from the school garden, as well as fresh bakes, apple juice and eggs donated from families of the school.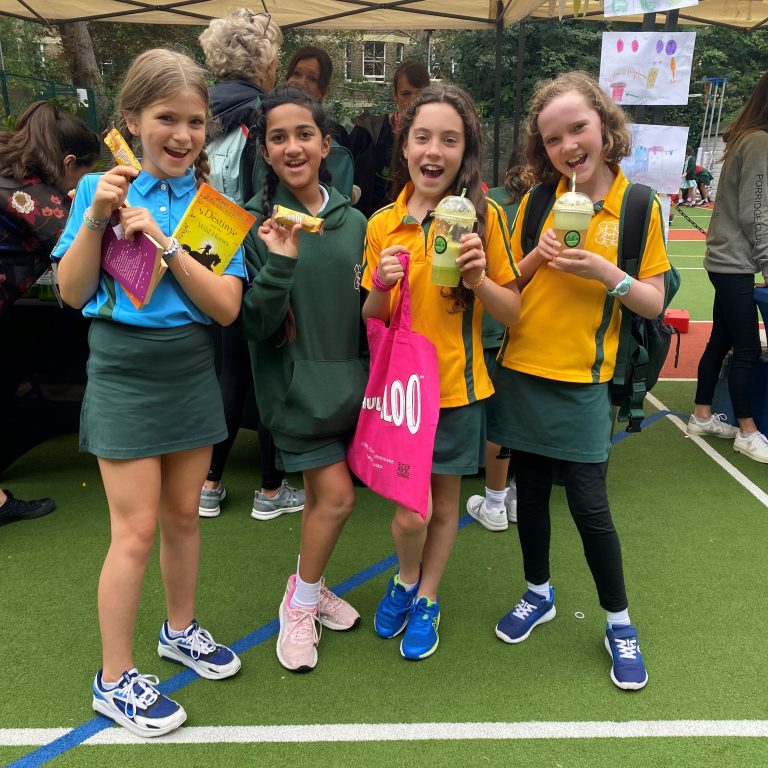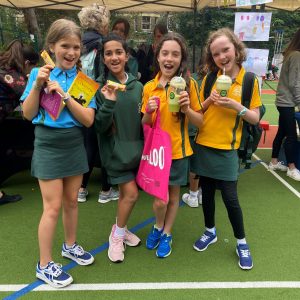 At the event, guests were given the chance to get a sense of what school meals are like at Sarum Hall. Free bite-size portions of braised lamb taco with charred tomato & mango and ginger salsa, and zero-waste cauliflower & black quinoa with feta and pomegranate salad were on offer.
Headmistress Miss Victoria Savage commented:
"The science behind food technology and the understanding of a healthy, balanced diet is very important to the Sarum Hall community. We are lucky enough to have our own purpose-built food studio where girls come to learn not just how to cook, but about nutrition, food production, and about food sustainability. We believe food should be enjoyed by all, that it should be fun, and it should bring people together. So what better way to re-open the school to parents than with an event all about food!".
The event was held outdoors and year groups and their families were staggered to ease crowding. Children also enjoyed face painting and music while the event took place.
Profits from the afternoon are to be donated to The Felix Project, an organisation which rescues surplus food from the food industry and delivers it to almost 1000 frontline charities, primary schools and holiday programmes to help feed local communities.
Food and craft businesses are encouraged to get in touch with the school if they would like to take part in their Festive Food and Craft Fayre due to be held on 26th of November.
#ENDS#
About Sarum Hall School
Sarum Hall is an independent girl's school in London's Belsize Park. The modern building was purpose built in 1995 and students benefit from large, spacious and light classrooms which promote creativity and curiosity in learning. The girls have a variety of lessons with specialist teachers alongside the core subjects of English, Maths and Science, including Sports, Music, Art, Drama, French, Mandarin and Computing, which allow the children to excel in a variety of fields. The Sarum Hall Food Studio was added to the school in 2018 and provides a unique purpose-built space for pupils to learn about food and nutrition. The Food Studio is also available for private hire.
For more information, contact:
Helen Gleeson
Food Studio Events & Marketing Manager
hgleeson@sarumhallschool.co.uk
07957 919 149
Categories:
Food Studio