Sarum Hall School and the Freud Museum were connected with each other through Camden Spark which aims to connect culture and young people
Together the School and Museum collaborated to create a cross-curricular programme inspired by the theme of dreams
Year 6 pupils studied surreal and abstract artists and created their own paintings using a variety of techniques
The School choir learned Kate Bush's 'And Dream of Sheep' which was performed on a visit to the Museum where they also discussed dreams, identity, and well-being with the Freud Museum's education team
Belsize Park, London, Friday 12th May 2023: – Sarum Hall School, an independent girls' prep school in London's Belsize Park, has collaborated with the Freud Museum on a cross-curricular arts project with the theme of 'Dreams'.
The School and Museum came together after an introduction from the Camden Spark's 'Creative Conversations' programme which aims to connect local cultural organisations in Camden with young people.
Sigmund Freud, the founder of psychoanalysis, believed that dream interpretation was the key to understanding the unconscious. Inspired by this, Sarum Hall teachers Julian Richards (music), Emma Diamond (art), and the Freud Museum's Education Manager Stefan Marianski joined together to create the programme for Year 6 pupils.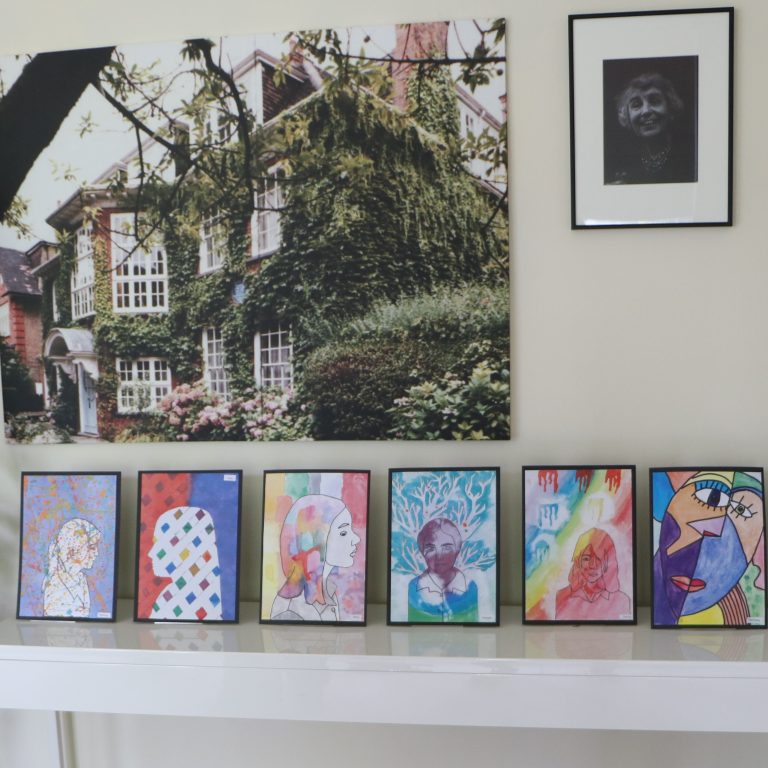 Art teacher Ms Diamond worked with the pupils to study the paintings of surreal and abstract artists such as Magritte, Picasso, Chagall and Dali and then coached them through making their own creations. Pupils worked from photographs and used colours and motifs that they felt reflected something of their interests or personality. They experimented with different paint application methods, including paper cut stencils, masking tape, watercolour paint and sponging and flicking techniques. These pictures were then displayed at the Museum for all to see.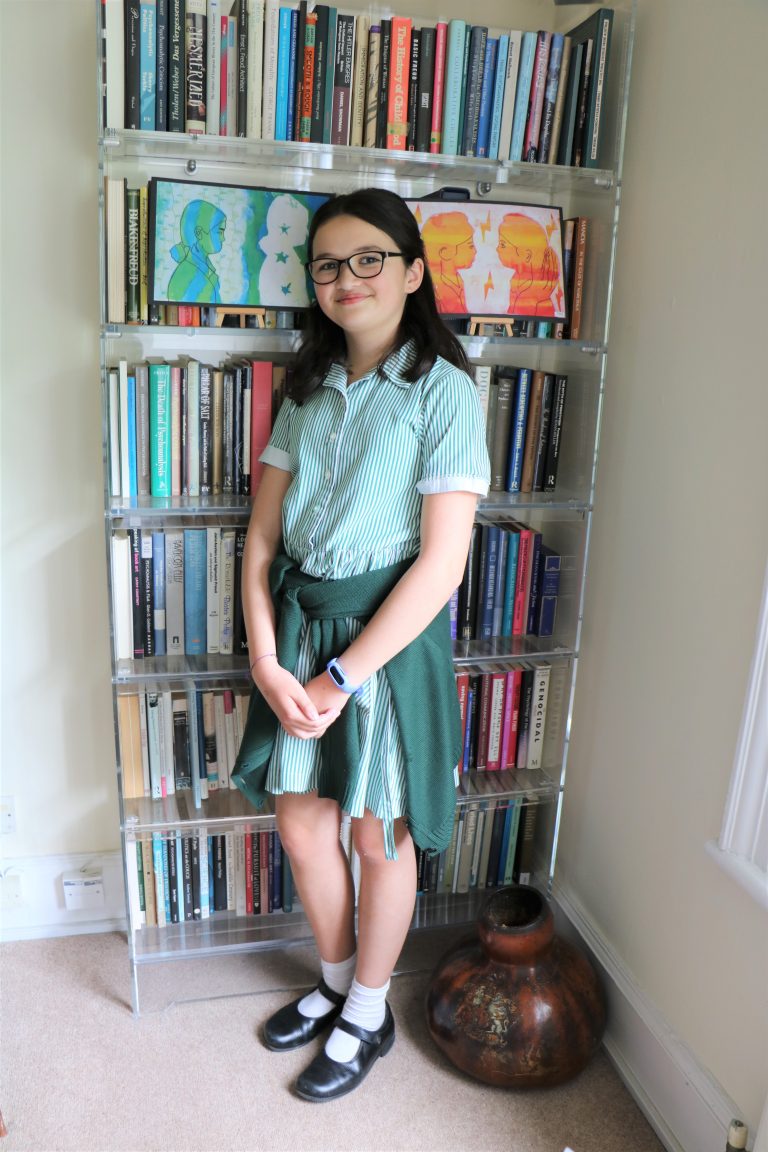 In Music, Mr Richards and the school choir learned Kate Bush's 1984 song 'And Dream of Sheep'.
The programme culminated in a class visit to the Museum where they held discussions with the education team about dreams, identity, and well-being. Pupils could also see their artwork on display at the Museum, and enjoy a performance in the beautiful grounds of the Museum by the school choir.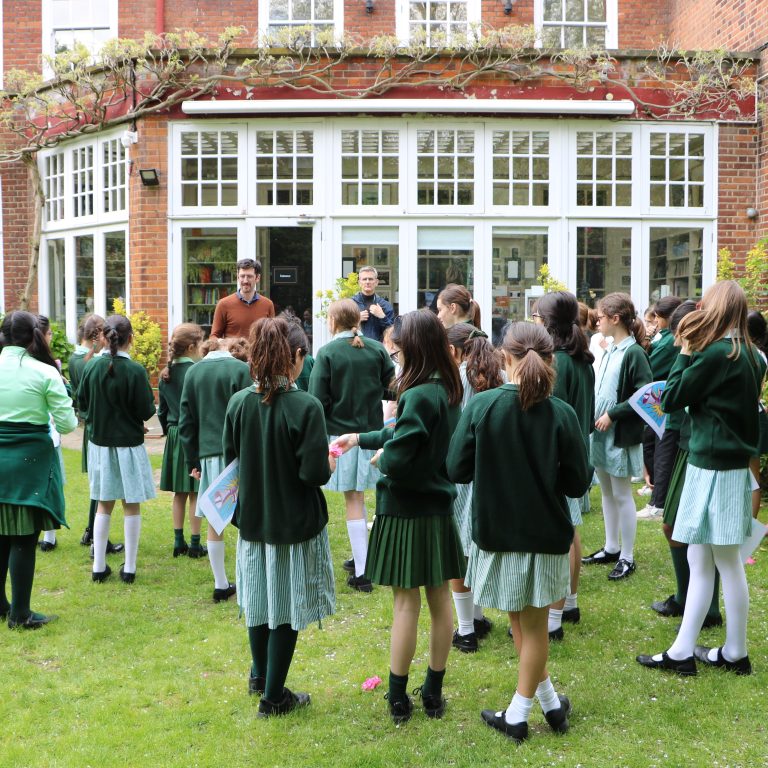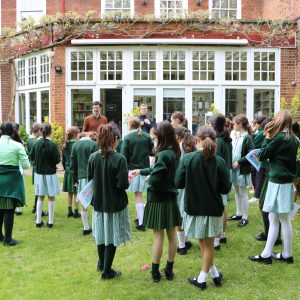 Miss Karen Coles, Headmistress at Sarum Hall School, says:
"Partnering with the Freud Museum has been such a fun and immersive experience. We love joining together with local cultural institutions as it helps bring learning to life for our pupils. We're committed to delivering a high-quality arts and cultural education and we aim to increase knowledge, curiosity and appreciation for the arts which will remain with our pupils into their adult lives."
Sarum Hall School was awarded Artsmark Silver status earlier this year. The Artsmark Award is the only creative quality standard for schools, accredited by the Arts Council England. It supports schools to develop and celebrate arts and cultural education, putting creativity and wellbeing at the heart of the curriculum.
#ENDS#
Categories:
School news