Sarum Hall School has adopted a decommissioned phone kiosk just off England's Lane as part of BT's 'Adopt a Kiosk' scheme
Locals can look forward to regular changes in displays at the phone box as pupils showcase their artwork, initiatives and campaigns
First exhibition is Platinum Jubilee themed, and opened just in time for the celebrations
Belsize Park, London, Friday 27th May 2022: – Sarum Hall School an independent prep school for girls in London's Belsize Park, unveiled their newest property this week: a decommissioned BT phone box!
The school has adopted the phone box as part of the 'Adopt a Kiosk' scheme run by BT. The scheme has been successful in transforming unused payphone kiosks and thereby preserving the heritage of the red kiosk.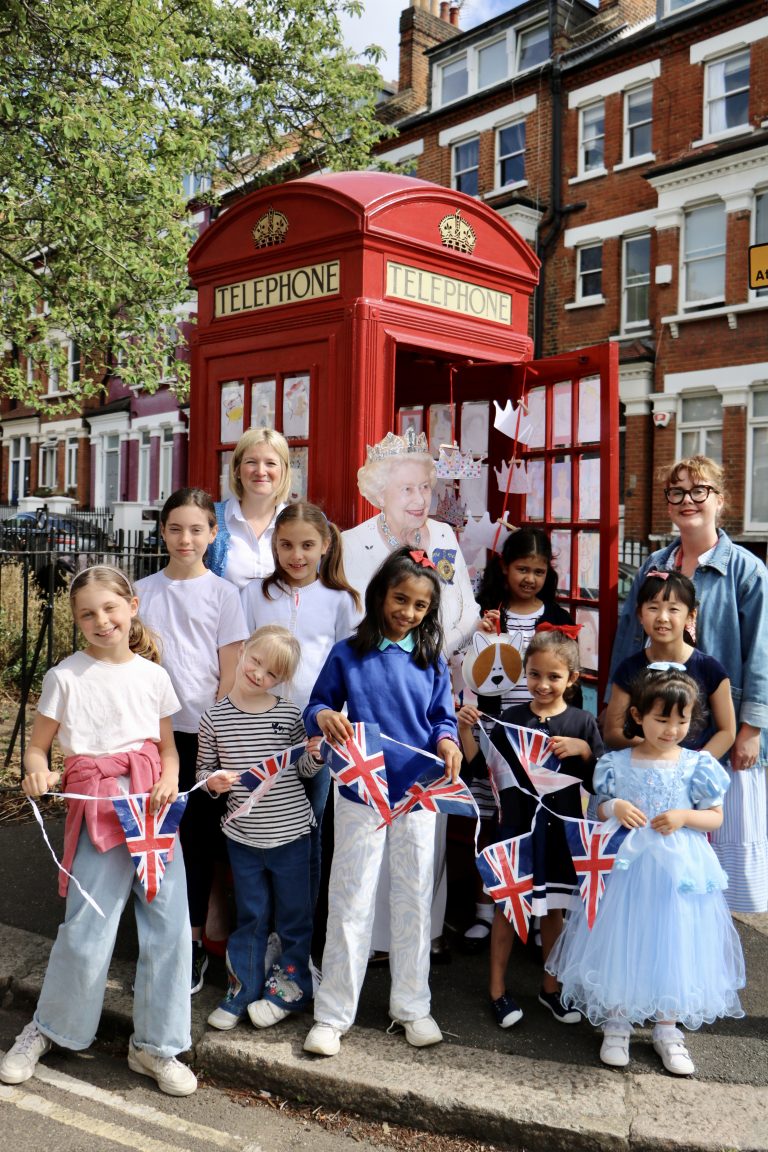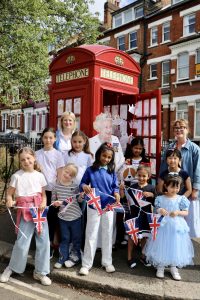 Since BT launched the scheme, more than 5,000 communities across the UK have seized the opportunity to do something wonderful with their local phone boxes that had little or no usage. The growth of the mobile phone industry has inevitably meant phone box usage has dropped dramatically, and nearly half of the phone boxes in the UK have been removed.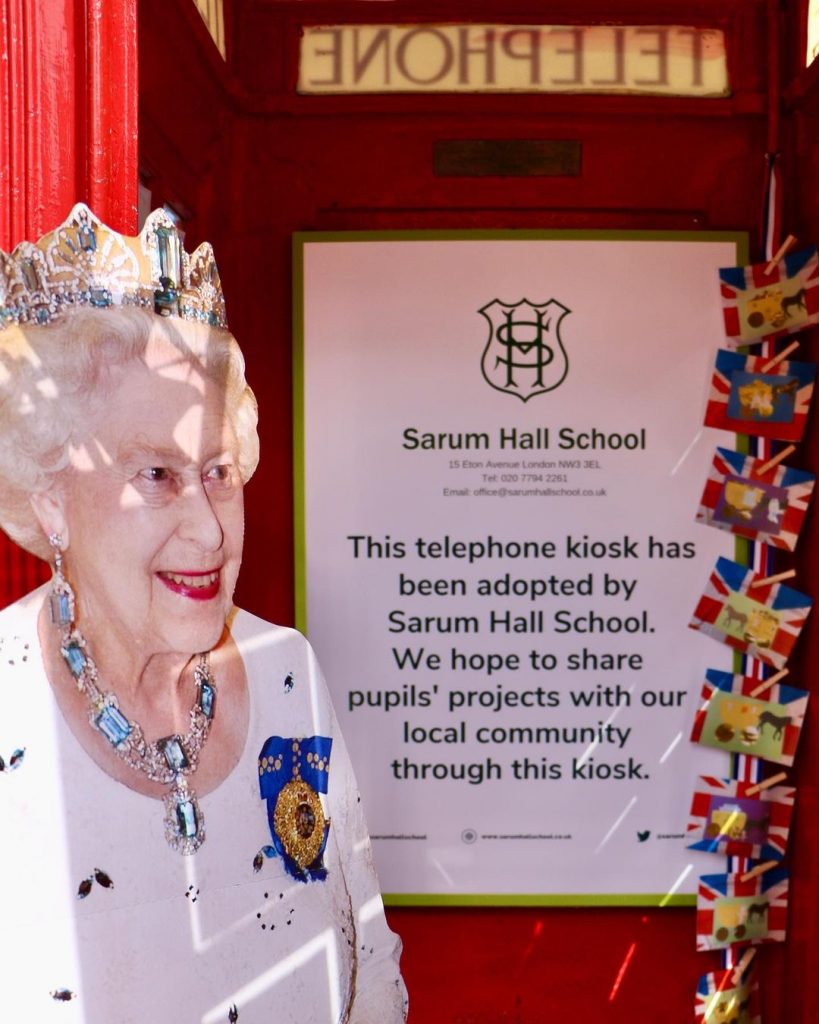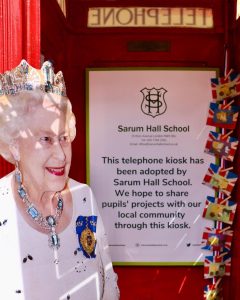 Visitors to the Sarum Hall kiosk can expect to see artworks by Sarum Hall girls, as well as other types of work. The School plans to have a regular and changing displays of work throughout the year.
The first exhibition is Platinum Jubilee themed, with works such as portraits of The Queen on display as well as jubilee decorations created by students of the school.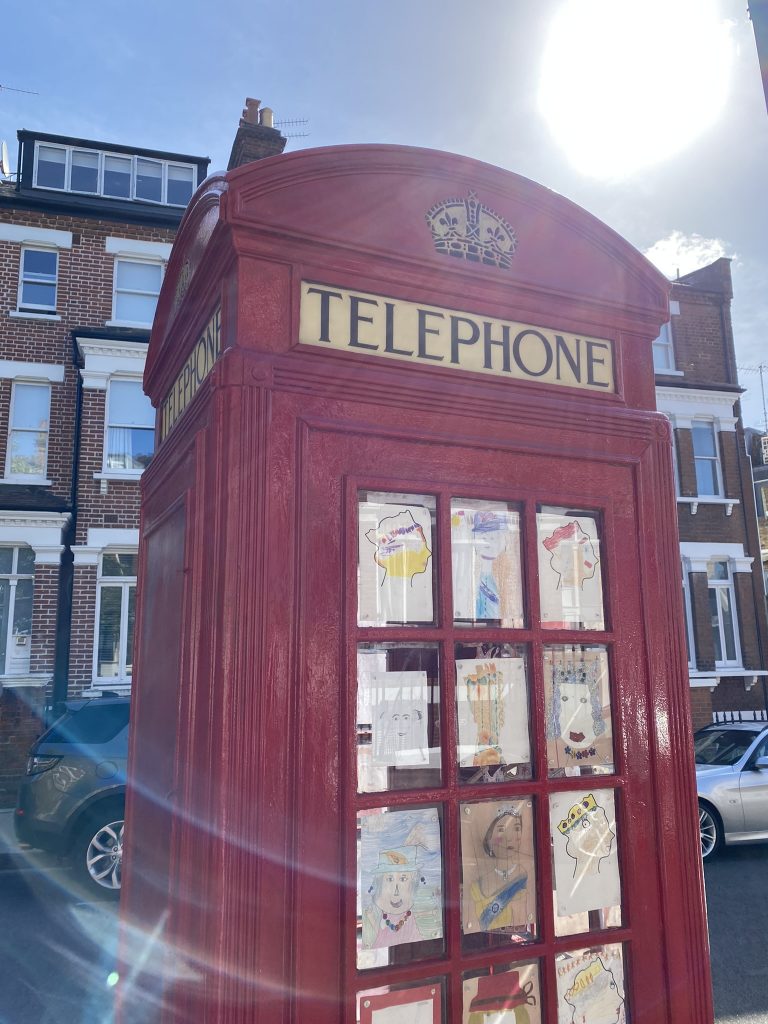 Headmistress, Miss Vicky Savage, says:
"All of our staff and students are very excited about adopting a phone kiosk in the heart of our community. It's a wonderful way of preserving our street heritage, while giving us the opportunity to show everyone what our school is all about. Our plan is to have a rolling display of works and initiatives by our students in the space. We can't wait to bring some of the Sarum Hall magic to our neighbours."
#ENDS#
Categories:
School news