Sarum Hall School has been inspired by Yayoi Kusama's summer exhibition at the Tate Modern Gallery in London
Teaching and Learning Assistant turns playground shed into white room for children to fill with colourful dots at playtime
Year 6 Arts Ambassadors help to facilitate the explosion of colour
The school achieved Artsmark Silver status this year which is the only creative quality standard accredited by Arts Council England
Belsize Park, London, Thursday 1st December, 2022: – Sarum Hall School, an independent girls' prep school in London's Belsize Park, has recreated Yayoi Kusama's obliteration room in a playground hut.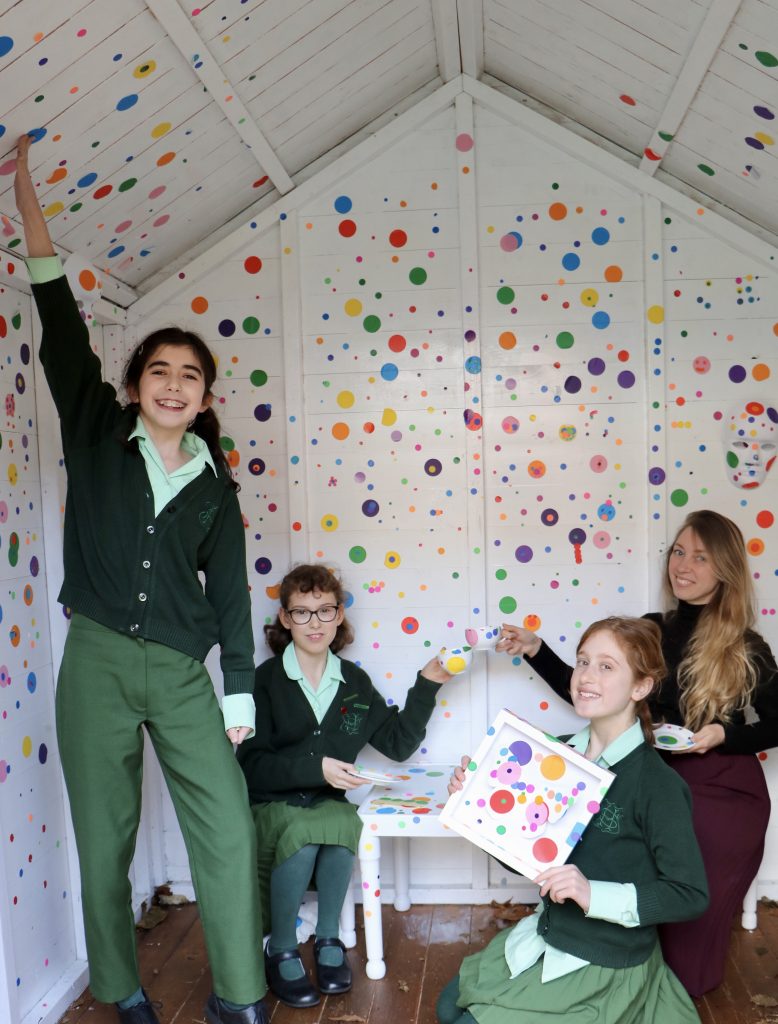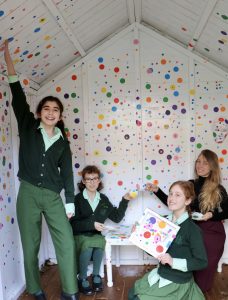 Many of the school's pupils visited the The Obliteration Room at London's Tate Modern this summer which was the largest iteration of the famous Japanese artist's immersive art piece.
Inspired by the installation at the Tate, Teaching and Learning Assistant Emma Neath, worked with the School's young Art Ambassadors to create a smaller version in the playground of the School.
Children were invited to go into the white-washed room and stick colourful stickers all over the space which resulted in an explosion of colour.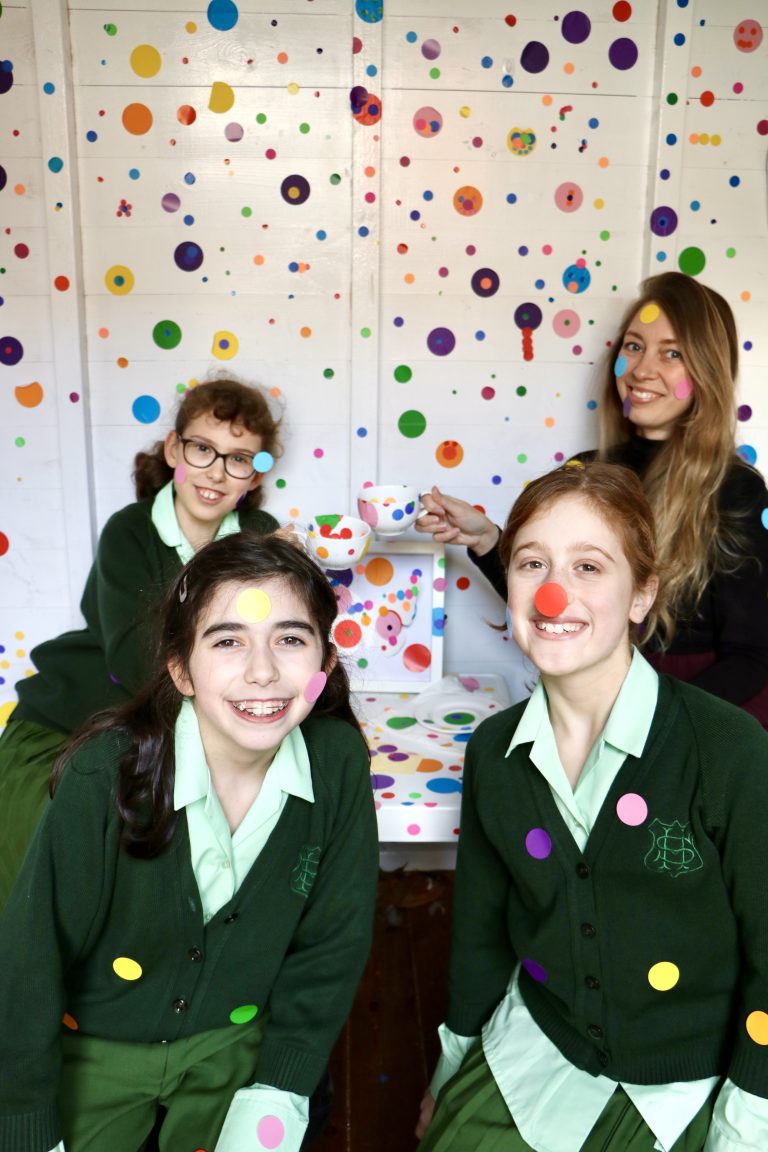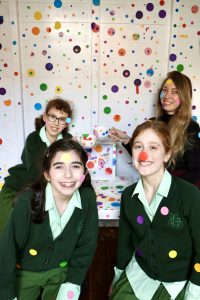 The School was awarded Artsmark Silver status earlier this year. The Artsmark Award is the only creative quality standard for schools, accredited by the Arts Council England. It supports schools to develop and celebrate arts and cultural education, putting creativity and wellbeing at the heart of the curriculum.
Miss Karen Coles, Headmistress at Sarum Hall School, says:
"Having our own version of the Obliteration Room has been such a fun and immersive experience for our girls. We're extremely proud of achieving our Artsmark Silver Award and we are committed to delivering a high-quality arts and cultural education. With our very own Obliteration Room, and all our other wonderful arts initiatives, we aim to increase knowledge, curiosity and appreciation for the arts which will remain with our pupils into their adult lives."
#ENDS#
Categories:
School news